Carbon steel welded mesh hardware cloth can be two types: electro gal or HDG.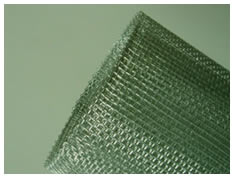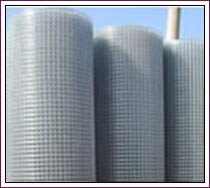 Electro galvanized welded mesh in carbon steel is the most economic one among our welded wire mesh products and finds the most popular uses. Galvanized welded hardware cloth is divided into electro galvanized welded and hot-dipped galvanized welded according to the treatment.

It enjoys the feature of corrosion resistance compared with plain welded wire mesh. Mainly used as fencing panels or further fabricated into wire partitions, wire container panels, wire baskets, welded wire fences, poultry fences and other welded products.
Application:
In construction in the form of reinforcement brick mesh, welded bar gratings or wire mesh sandwich construction. A wire mesh sandwich construction which comprises an array of line wires, an array of cross wires overlying said array of line wires and a barrier material disposed between the array of line wires and the array of cross welded wires. The array of line wires is joined to said array of cross wires at the points of intersection and through the barrier material, thus securing the barrier material between the array of line wires and the array of cross wires.

HDG (Hot dipped galvanized) type welded wire mesh is made in accordance to English Standard normally in regard to the production and zinc coating. The finished welded mesh offer flat and uniform surface, firm structure, good integrity. It offers the most excellent anti-corrosion resistance among all the steel wire mesh products, it is also the most versatile wire mesh due to its wide application in different fields.