HuaHai Hardware Cloth Factory offers electro galvanized wire mesh then plastic coated, square opening, made by weaving or welding.
PVC Coated Wire is manufactured with quality iron wire. PVC is the most popular plastic for coating wires, as it is relatively low in cost, resilient, fire retardant and possesses good insulating properties.
Common colors available for PVC coated wire are green and black. Other colors also available on request.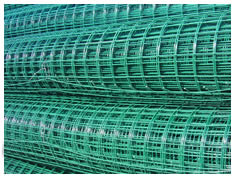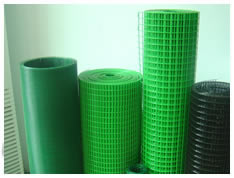 It is used in the construction of chain link fences for industrial security fences, freeways and tennis courts. It is also used in other applications such as coat hangers and handles.